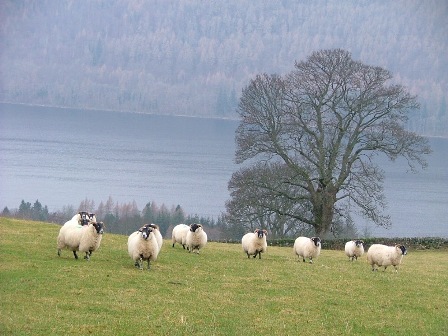 Scale and ownership
The entire area extends to just over 72,000 ha, which includes 13,000 ha of enclosed forestry. There are 32 members of the Group, which is split in to 3 X sub- areas. Broadly speaking, the interior of the group is dominated by hill and upland terrain, grazing both red deer and sheep, with red grouse also being locally important. The balance of these objectives varies between ownerships, ranging from mixed properties supporting all three, to owner occupied sheep farms and a number of properties who have excluded deer completely to concentrate on grouse moor management. Around the periphery of the group and to the east is concentrated a significant area of forestry, both coniferous and native woodland, and fertile farmland lies to the south. There are a significant number of both tenanted and owner occupied farms within the area and in the wider vicinity. Forestry Commission Scotland are a significant landowner within the area, and there are large windfarm developments at Griffin and Calliacher.
The members of the group are:
Western Sub Group
Ardeonaig, Carroglen, Cambusurich, Creag Ghlas & Braeclaich, Dall, Dunira, Glenbeich, Invergeldie, Kinnell, Lochearnside, Fordie and Glenogle.
North Sub Group (aka South Loch Tay DMG)
Ardtalnaig, Auchnafree, Urlar, Garrows, Glenquaich, Lochan, Milton of Ardtalnaig, Remony, Wester Tullich, West Glenalmond (North)
Eastern Sub Group
Connachan/ Abercairny, Drumour & surrounding farms, Glenalmond, Glenturrett, Griffin/ Drumour Woodland, Logiealmond, Monzie, Murthly, Tullybeagles, West Glenalmond (south)